Kanye West's closing performance at the 2015 Billboard Music Awards was lit, it more ways than one. Mr. West decided to perform his latest single, 'All Day' with the help of Vic Mensa, along with one of his Yeezus singles, 'Black Skinhead'. Sister in laws, Kendall  and Kylie Jenner, introduced Kanye's performance and it appears that the crowd was not feeling Kylie that much as many heard boos as she began speaking. In addition to that, some are criticizing the performance due to the intense amount of fire and smoke used, which made it difficult to actually see Kanye. Let us know your thoughts, check out the entire performance below:
---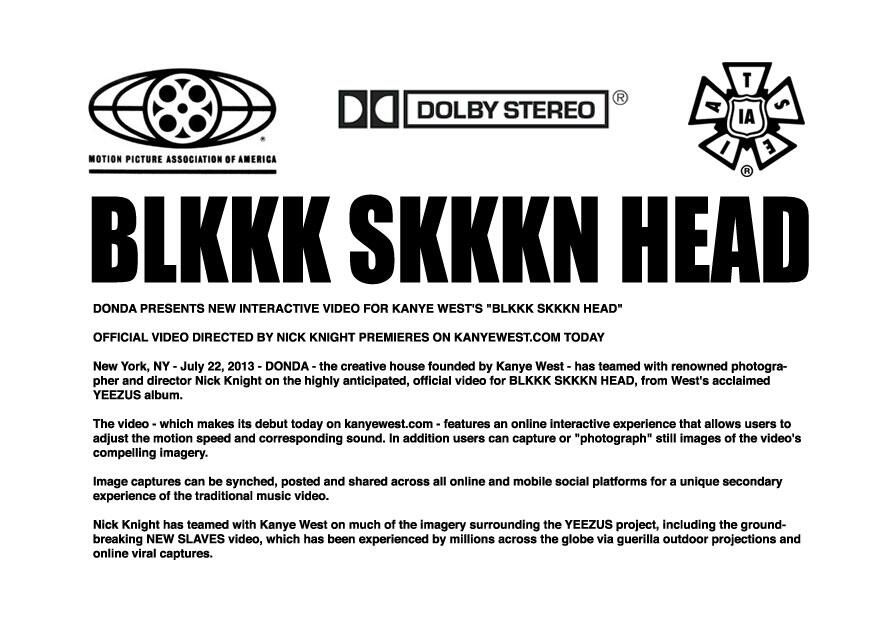 After the unofficial version was leaked early, Kanye finally has finished the official music video for "Black Skinhead" off his Yeezus album, which came in number one on the Billboard charts its first week of sales. From the request of Kanye, he has asked that everyone go directly to his site (kanyewest.com) to view the video because of the HD quality as he and Nick Knight worked hard to put this masterpiece together for 5 months. Ye tweeted the photo of a detailed description (above) about the video.
---
Kanye West performs two new songs, "Black Skinhead" and "New Slaves", on Saturday Night Live season finale.
---